We are approved education providers for the Florida Certification Board
Multiple Convenient, Multimedia, Interactive Training Options
Certified Master's Level Addiction Professional (MCAP)
Certified Addiction Professional (CAP)
Certified Addiction Counselor (CAC)
Certified Behavioral Health Technician (Mental Health) (CBHT)
Certified E-therapist (CET)
Certified Gambling Addiction Counselor (CGAC) (Coming in 2019)
Certified Mental Health Professional (Coming in 2018)
Certified Recovery Support Specialist (CRSS)
Certified Recovery Peer Specialist (Mental Health) (CRPS)
Certified Recovery Residence Administrator (CRRA)
Certified Tobacco Treatment Specialist (CTTS) (Coming in 2019)
Study at Your Own Pace
Anyone can help end the epidemic.  All you need is the desire.  Florida has several certification options for people who do not have a master's or bachelor's degree.
Based on TAP 21, all of our programs provide a combination of video, text and instructor interaction to accommodate the needs of a variety of learners.
View a variety of our videos on our YouTube channel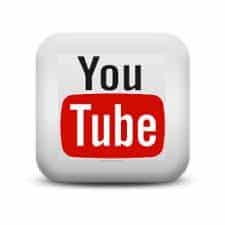 Help End the Epidemic
Addiction Counselors earn a median salary of $39,980 per year in a field which is expanding much faster than average, and projected to grow 22 percent by 2024
Drug overdose is the leading cause of accidental death in the US, with 55,403 lethal drug overdoses in 2015
Twenty-three million Americans are currently addicted to alcohol and/or other drugs.  Only one in 10 of them (2.6 million) receives the treatment they need.
What Our Customers Are Saying
Don't just take it from us, let our customers do the talking!
"AllCEUs has been wonderful.  I have used them for years and they are very responsive to their customer's needs and wants. Dawn-Elise is truly interested knowing what people want to learn about"
"I  have been a customer of AllCEUs for quite a while and find their materials to be quite easy to use and more professionally done than many other providers out there."
"Thank you Dawn-Elise! I love your program offerings and plan to enroll in more in the future. Quality, convenience and very professional. "
Frequently Asked Questions
What does this training do for me?
Our program provides the academic portion of your training to become a licensed/or certified counselor.  Most states require you to pass an exam and complete a certain number of clinical contact hours. Learn more…
Does my state accept your training?
AllCEUs is an approved education provider for the Florida Certification Board.  If you are not in Florida, but stumbled on this page, many states allow you to complete precertification training online from a NAADAC or IC&RC member board approved provider, like AllCEUs.  Click here to see if your state does.
If you are unsure about whether your state accepts AllCEUs self-study or live, interactive trainings, feel free  look here, or to email us at support@allceus.com we will try to assist you.  The fail safe method is always to contact your board directly.
What is the difference between precertification training and continuing education?
Many states have different rules for precertification training and continuing education. Precertification training is that training you acquire prior to getting certified or licensed by the state.  Continuing education is that training which you take in order to keep your certification or license valid.
If you are already licensed as a LMHC, LMFT, LPC or LCSW, the addiction counselor precertification training take at AllCEUs will likely count toward your continuing education for that license (Bonus!)
Do I have a lot of books to buy?
Do I have to take all of the classes?
No.  If you already have some of your training, or maybe your organization sends you to a workshop on a topic we cover in the class, you don't have to take that unit.  You will not get credit for it from us.  You will need the certificate from the other provider, but you can skip topics you don't need.
What if my state only requires 270 Hours
You can pick and choose from the courses in this track as needed to meet your state requirements.  You receive a certificate for each unit completed.   Many states stipulate how many hours you need in each domain focus area.  We have done our best to make sure we have provided sufficient hours in each domain.
Do I only get a certificate at the end?
No.  You will get certificates for each unit.
Don't Be Shy
If we didn't answer all of your questions, feel free to drop us a line anytime. support@allceus.com