Recovery Support Specialist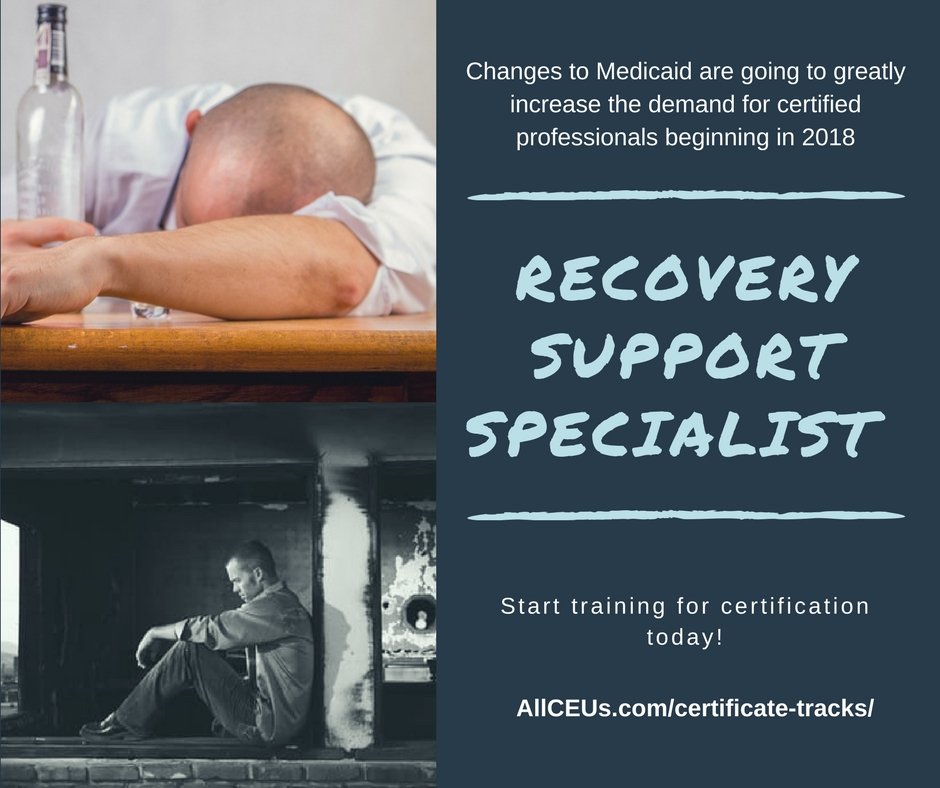 The Recovery Support Specialist Certification is an entry-level credential for people who use their lived experience and skills learned in training to help others achieve and maintain recovery from substance use disorders.
In most states, Recovery Support Specialists must only hold a high-school diploma, general equivalency degree or higher, complete specific academic training and complete an internship. Consult your state addiction counseling board to review specific requirements in your state.
Start Training today to become a Recovery Support Specialist