Medicaid Specific Training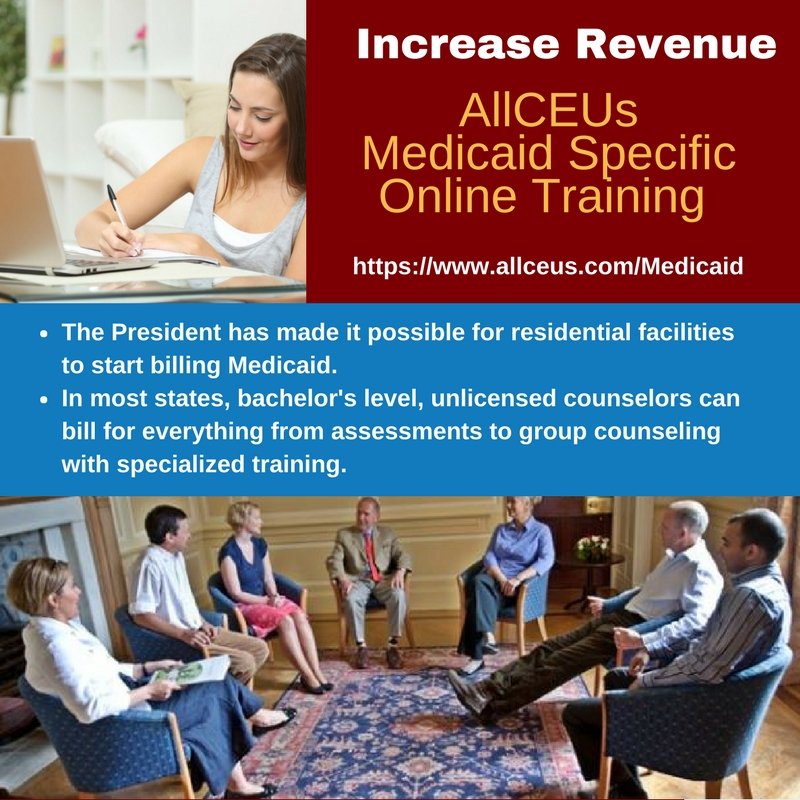 Increasing the accessibility of treatment services means not only allowing agencies to bill Medicaid for residential treatment services, but also ensuring there is enough staff to meet the demand.
In many states, Medicaid allows a bachelors level practitioner with specialized training to provide (and bill for)
Biopsychosocial evaluations
Group therapy services
Group counseling in Day Treatment Programs
Community support and Rehabilitative services
Clubhouse services
Therapeutic behavioral on-site support services with persons under 21
This specialized training includes:
Treatment of behavioral health disorders
Human growth and development
Evaluations and assessments
Treatment planning
Basic counseling and behavior management interventions
Case management
Clinical record documentation
Psychopharmacology
Abuse regulations
Recipient rights
AllCEUs has created a special Medicaid Specific Counselor Training track that includes just these courses to make it easier for students to identify which courses they need.  GROUP DISCOUNTS are available for agencies.