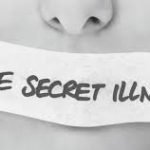 Food addiction and binge eating impact men and women of all ages.
Nearly 50% of binge eaters are men
Like other behavioral addictions, food can be used to help the person deal with pain or distress or amp up the pleasure centers enough just to feel "normal."
More than 80% of patients in residential substance abuse treatment display some level of disordered eating including bingeing to self-soothe and focusing on food, weight and body image to avoid dealing with other "stuff."
Register for our webinar on 5/17/2016, Intro to Addictive Behavior: Food Addiction/Binge Eating,  you can earn one CEU .  We will be covering the following topics:
the difference between overeating and food addiction
myths about food addiction
the behavioral and biological mechanisms underlying food addiction
ways to address food addiction triggers
Additionally, we have created a detailed 15-hour CEU course (register here)  based on an 18-session treatment protocol Overcoming Disordered Eating
Overcoming Disordered Eating Parts A and B by the Centre for Clinical Interventions  http://www.cci.health.wa.gov.au/resources/infopax.cfm?Info_ID=48.  18-module therapy protocol
Overcoming Binge Eating developed by Dr. Stephanie Cassin, based on Taming the Hungry Bear: Your Way to Recover from Chronic Overeating by Trotter and Bromley 2002.
Presentation by Dr. Dawn-Elise Snipes 5/17/2016
Objectives:
Define an Eating Disorder
Discuss indicators of readiness for change
Explore factors maintaining disordered eating
Learn how to teach patients to self monitor their eating behaviors
Explore the crucial issue for many patients with eating disorders of regular eating and weighing
Learn about the function and effects of Binge Eating, Purging and Driven Exercise
Identify how moods impact disordered eating
Explore the role of dietary restriction and rules in maintaining disordered eating, along with guidelines for normal eating.
Explore how people with eating disorders place an unusually high value on controlling their eating, weight and/or shape, and how they judge their self-worth accordingly
Review information and strategies to start changing the thoughts associated with disordered eating and weight control habits
Get introduced to a range of strategies for challenging dietary rules and restriction, and food avoidance.
Discuss some of the consequences of over-emphasizing shape and weight.
Explores the role of low self-esteem in disordered eating and weight control habits.
Peruse strategies for improving self-esteem by developing new rules for living and new, more balanced beliefs about yourself.
Define the "eating disorder mindset," a set of distorted beliefs about eating, weight and shape
Develop a plan for maintaining the goals that have been achieved so far and preventing relapse
Eating Disorder Recovery Workbooks from New Harbinger
If you or your clients purchase these or any other books from New Harbinger, use promo code 1168SNIPES to receive a 25% discount on your entire order.
Other Excellent Eating Disorder Resources from the National Eating Disorder Association